Body & Integrative Psychotherapy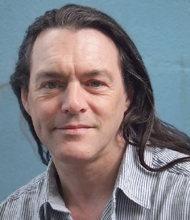 About Steve
I qualified in Body Psychotherapy from the Chiron Centre in 2010, following a 20 year career as a massage therapist. Throughout my work, I have continued my professional development to deepen my understanding of the bodymind process so that each session is a uniquely individual and holistic experience.
My background has embraced acting and gymnastics, dance and fitness instruction which have together provided me with a rich experience of the physical body and of the body in voice and movement. This work developed and dovetailed with being a massage therapist and in teaching massage and anatomy. Following an early career in systems analysis and computing following a master's degree in Computer Science from the University of London, I studied Therapeutic Bodywork at the University of Westminster, becoming their module leader on their B.A. degree in Massage for Nurses in 1996. I then co-founded the Cambridge College of Therapeutic Massage with an accredited diploma training programme.
For several years, I provided bereavement counselling at Meadow House Hospice at Ealing NHS Hospital and psychodynamic psychotherapy as an honorary psychotherapist at The Parkside Clinic, CNWL NHS Adult Mental Health Services.
Early childhood and developmental trauma have a particular focus in my work in being skilled in Post Traumatic Stress therapy, taught by Babette Rosthchild, and Motoric Resourcing, taught by Merete Holm-Brantbjerg. I trained in supervision at the Centre for Supervision and Team Development, London, and continue training in Systems Centered practice in Organisations with the University of York and the Systems Centered Training and Research Institute.
I chair the
Chiron Association for Body Psychotherapists
and am a registered Body & Integrative Psychotherapist with the
United Kingdom Council for Psychotherapists